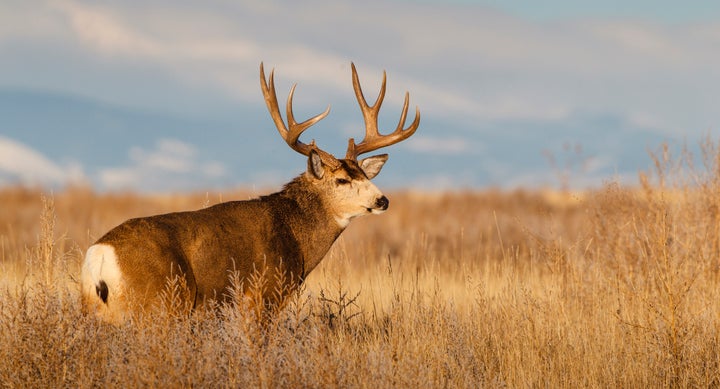 Word Smith: Rack
Sweating fiercely on the lady-mobs Tuesday Trails run on Hayden Park's Green Mountain Trail near Lakewood, CO, we spotted a fawn doe leaping across the path. We stopped to watch her amble into low cover in the scrub oaks on the steep hillsides. After a short walk, we started running again, stopping when the incline became the most intense. Further up the hill we saw four more deer. The lead stag had an amazing set of antlers – definitely a 10 pointer. He turned, watched us cautiously, then headed back up the hill, escorting his family.
The women in our group studied the deer, and nearly in unison said, "What a rack!"
The irony of their reference was not lost on me, the only male running with these smart, amazonian beasts. These women were in great trail running shape. I was struggling up the trail, which turned out to be a 7.5 mile, 1200 foot elevation trudge. My sea-level energy was quickly depleted, so I needed the intended "rack humor" to soften the oxygen-deprived muscle pain.
At the halfway mark, a wheezing biker was wobbling up a path and forced us to the side of the trail. I leaned in and gave him a push in the of his back to help him gain momentum. He jerked his head and screamed, "get your hand off me…don't ever do that!"
When the biker was out of ear shot, Aubrey Mable snickered, "I guess touch is not one of his love languages!" True, so true.
---
Thanks, Ladies, for allowing me to be on the trail with you. You have a great running stage in your group!