Word Smith: Sabbath
sab·bath. noun
1. A day of religious observance and abstinence from work. The holy tradition is kept by Jews from Friday evening to Saturday evening, and by most Christians on Sunday.
2. Shabbat – A day of denial, prayer and sacrifice by the Jews.
3. Sabbat – Represents the supposed annual midnight meeting of witches with the Devil.
Francisco de Goya Witches' Sabbath, 1821–23
---
4. Sabbatical – a period of paid leave granted to a university teacher or other worker for study or travel, traditionally one year for every seven years worked.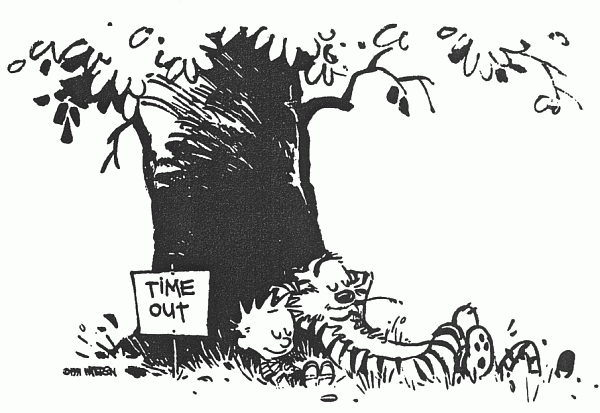 Calvin & Hobbs on Sabbaticals