Word Smith: Refoulement
re·​foule·​ment
|
\
 rə-ˌfül-ˈmän
\
:
the act of forcing a refugee or asylum seeker to return to a country or territory where he or she is likely to face persecution.
Since 1980, United States law has defined refugees as people with a "well-founded fear of persecutions" in their home country and thus entitled to sanctuary or political asylum. To send them home would risk committing the diplomatic sin of 

refoulement

—forcibly subjecting them to peril.
— The New York Times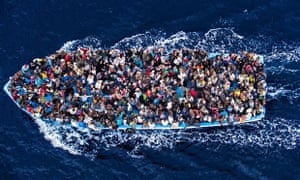 Refoulement means the expulsion of persons who have the right to be recognized as refugees. The principle of non-refoulement was first laid out in 1954 (the year of my birth) in the United Nations Convention relating to the Status of Refugees, states in Articles 33(1) that:
"No Contracting State shall expel or return (FRENCH: 'refouler') a refugee in any manner whatsoever to the frontiers of territories where his or her life or freedom would be threatened on account of his or her race, religion, nationality, membership of a particular social group or political opinion."
The work on this issue started in 1951 when the United Nations refugee convention provided the basis for American asylum laws. Unlike the current Donald Trump plan, the asylum law as it stands does not prevent refugees from traveling through several countries before landing in the United States and seeking asylum. But it does ban signatories to the convention, like the United States, from deporting asylum seekers to countries where their safety is at risk, a process formally known as "refoulement."
Artist depicts Brooklyn Bridge (c. 1968)
Most Western countries, like France, England, and Germany, have usually interpreted asylum-seeking in a broad sense — refusing to deport people to countries that may or may not be at war. But these countries still do not provide refugees with most of the protections required by the 1951 convention. Countries like Guatemala, El Salvador, Honduras and Mexico, where homicide rates are high and migrants are often especially vulnerable to extortion, kidnapping and violence, could fall into that category.
"There's a lot of evidence to suggest that the countries of the Northern Triangle and Mexico itself are not safe, and that the people passing through those countries are at risk of human rights violations," said Jeff Crisp, an expert on migration at Chatham House, a London-based research group, referring to the Central American nations of Guatemala, El Salvador and Honduras. "Returning people to those countries could be considered in violation of the non-refoulement principle," Dr. Crisp added.[1]
Even so, there is no international court or authority that can overrule Mr. Trump's plan. The Supreme Court's ruling is provisional, and it is expected to take up the case again. But that will take many months.
The Trump administration is also pushing Mexico and Central American countries to agree to accept migrants. Guatemala has, but the plan must still be ratified by the Guatemalan Congress.
Mexico, by contrast, has said it won't sign a so-called safe third country agreement with the United States to accept asylum claims from migrants who arrive on its soil, even if they are hoping to reach the United States.
It is important to note, that the principle of non-refoulement does not only forbid the expulsion of refugees to their country of origin but to any country in which they might be subject to persecution. The only possible exception provided for by the United Nations Convention is the case that the person to be expelled constitutes a danger to national security (Art. 33 (2)) in that country.
Although the principle of non-refoulement is universally accepted, problems with refoulement frequently arise through the fact that its application requires a recognized refugee status. However, not all countries are members to the UN Convention relating to the Status of Refugees or may not have established formal procedures for determining refugee status.
When will we have an international standard on these important human rights matters?
Questions:
What do you say on the matter?
Who should be admitted into this country?
Are there exceptions to be made?
Under what circumstances?
Who is to decide?
Do Refoulement or Non-Refoulement Rules apply – when, where, why?
What should be the status of visa's for extraordinary talent?
Let the walls come down and the dialogue begin.
---
References:
These ideas and this word smith piece are taken from ideas stated in articles in the New York Times:
[1] https://www.nytimes.com/2019/09/14/world/europe/trump-america-asylum-migration.html