August 14, 2018, Attorney General Josh Shapiro opens verdict from the Grand Jury in PA
Witness Post: Pedophile
Letter to her parish priest by Barbara Ipsaro.
In September of 1995, McDonogh School, in Owings Mills, Maryland was rocked to its core. Al Levy, the revered Dean of Students for 47 years, was accused of child molestation. When the Headmaster heard the accusations and the proof, he and the abused former student, then in college, went straight to the Baltimore County Police.
Al Levy was arrested, handcuffed, read his rights and removed from the McDonogh School campus that very day.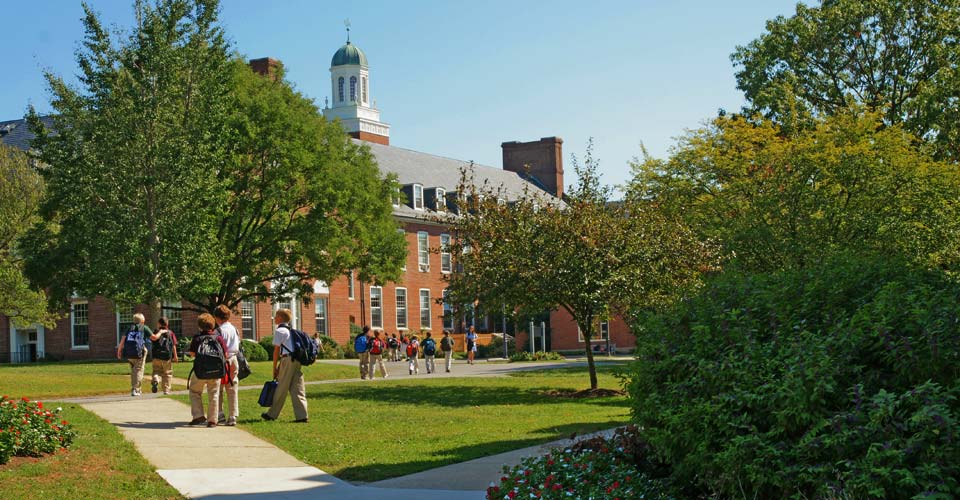 Allen Building at McDonogh School, Owings Mills, MD
My name is Barbara Ipsaro. I am a life-long Catholic, the mother of six adult children, grandmother of 15, and a career educator. I worked at McDonogh for eight years as a Counselor at the McDonogh Upper School and later at the College of Notre Dame of Maryland in Development and Administration for eight more years.
Al Levy fooled all of us, as have many pedophile priests.
Why haven't our Bishops taken action like the Headmaster at McDonogh? The moral action? The Christian action? The legal action?
This is not an issue of Homosexuality, which is neither a crime nor a sin. This is an issue of Pedophilia, which is both a crime AND a sin.
Merriam Webster Dictionary defines these terms as follows:
Homosexual: "relating to, or characterized by a tendency to direct sexual desire toward another of the same sex."
Pedophilia: "one affected by sexual perversion, in which children are the preferred sexual object;  a psychiatric disorder, in which an adult has sexual fantasies about, or engages in, sexual acts with a pre-pubescent child."
Who among us was surprised by the revelation of the Pennsylvania Attorney General's Report? 1,000 abused children, 301 pedophile priests.
Who among us knows someone who was abused by a priest?
Who among us thought that priest pedophilia would just go away?
WHAT DO WE WANT?  WE WANT . . .
Priests to be able to marry

Women to be priests

Change in the arrogant culture of an established, male, power-hierarchy of the Catholic Church who thinks paying off victims is the answer.

Extensive Training for all clergy with an understanding of human sexuality

The Pope, Bishops, and all clergy to stop hiding behind WORDS like, "I am sorry" and "I will pray for you and fast for you."

Change to come from the Bishops themselves and it must be by public action.  Words will never be enough.

The list of names of all living and deceased abusers to be published.

Every Diocese in the world to follow-up the Pennsylvania Report with a report of its' own.             

The Bishops and clerical leaders to be trained in procedures and behaviors to identify possible criminals under their care.
Tragically, these crimes will continue in the future because we are human beings and there will always be people who will have psychiatric disorders.
In closing, please hear the sentiments of Mary Ellen Gunther, a life-long community leader in Baltimore. She could not be here tonight.
Mary Ellen Gunther writes:
I have felt for years that this is all on the Bishops.  They were in charge and they accepted criminal behavior from priests in their Diocese.  They should have been turned over to the authorities. Public penance is called for and so is jail-time.
The Bishops need to prostrate themselves in black vestments on the steps of their Cathedrals on the first Friday mornings for an hour each month.
It is wonderful that the priests are saying this is our church.  This is not our church. Criminals have stolen it. We are angry as Jesus was angry.
The people of God are this church and we want it back.
Cardinal Bernard Law (1931 – 2017)