Bandtailed Dove, by Joseph Higbee
Two Spirit Myths: Origin Stories – Shinnacock
A beautiful dove flew over the earth and dropped a bit of blood from its side. The blood was from a wounded wing and it fell upon Mother Nature's breast.
Many of our people believe this might be so, for the trees sang softly and their branches swayed gracefully up and down in the gentle winds, fanning the spot where the blood had landed. It will be our land forever.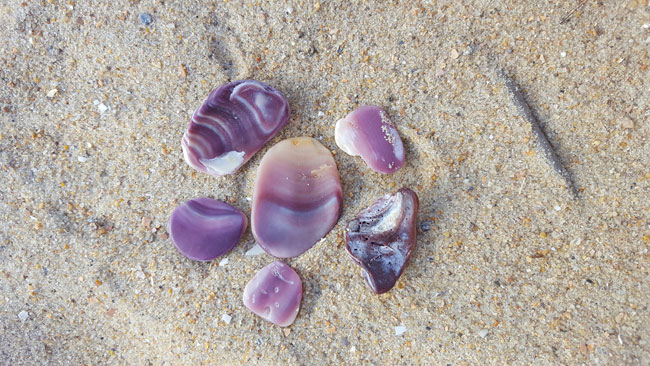 From the shores of Long Island, the Shinnecock harvested the purple shelled clam, called the quahog, from which the Indians of the Northeast once made the purple beads for their sacred wampum. Our ancestors called this place 'Sea-wan-hac-hee,' which translates as 'Shell Heaven.' Back then the land was ours for miles around. Now we have only these 400 acres. This land is ours forever — and we are not leaving. Developers have offered us a lot of money to move from our land, but we will never leave it. It is sacred to our people.
Harriett Starleaf Gumbs died at age 99.
————————————————————————-
[1] Arden, Harvey & Wall, Steve, Wisdomkeepers: Meetings with Native American Spiritual Elders, Beyond Words Publishing, 1990. Stories told by Elizabeth Adams, whose granddaughter is Harriett Starleaf Gumbs, Sinnecock Indian tribe on Long Island.