Tales from the Camino: Mountain Weather
Heading back from the hospital in Huarte to our hotel in Zubiri, the taxi driver started into conversation with Mary Klaff, stressing the challenges of walking the Camino. Yes, it is important to be in walking shape and to carry water. That said, there are few dangers of getting lost on the Camino; the trails are very well marked. The driver reported that in his experience a pilgrim is more likely to be lost in the mountains and suffer from exposure to the elements, than to be in any physical danger.
He told us of some Korean men, who had started walking the Camino in St. Jean Pied de Port, France, one morning in October. The weather in the Basque valleys can be very different from the weather in the Pyrenees Mountains. The day the Koreans started, the weather was mild and fall-like in the French villages below, but soon the winds picked up and clouds formed on the peaks. By the time the men ascended to the exposed ridges many kilometers higher in altitude, the temperature had plummeted and it started snowing. Dressed in only light shirts and no jackets or boots, the men did not turn back, but kept trudging ahead.
Freezing and hungry the men took cover in a shelter on the ridge. The snow continued throughout the night and accumulated nearly a meter in depth.
A few days later a rescue mission discovered that the men had frozen to death. They died of exposure on the ridge. The mountains indeed created their own weather.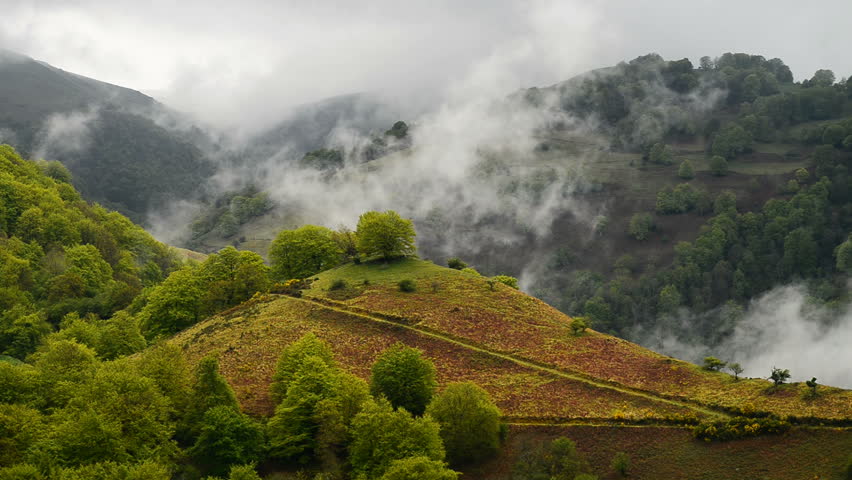 Be prepared for swift weather changes in the Pyrenees, as it can change even in the summer months.