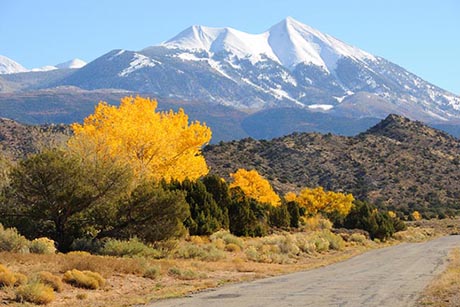 Hikes: Monti La Sal Mountains
July 2, 1979
Life without the critical topo map? Not so good. Our plans were to spread out as camper/counselor groups to hike and explore the Monti La Sals and we were missing the Warner Lake quadrangle – the key quad for all of our hikes. So it goes … We had to do without the maps: Group A) Dan Stern wandered down the road to Ouwah Lake with two campers; Group B) Alberto Cacopardo took several Group I'ers over a nearby ridge and down into Miner's Basin (one of Mason Rees' famous hikes); Group C) Mike Nathan volunteered to stay in camp with Phil Christiansen, who got sick last night; and Group D) I became the leader in Mike's place of a rigorous hike up to Burro Pass and then up Mt. Peale, the nearby 12,721 foot mountain.
The Monti La Sal Mountains are truly beautiful and they deserve more time and creativity than we had. They match the ruggedness of the lower San Juan Mountains around Mayday, Colorado, even if they lack the altitude.
We had always loved the proximity of mountains in the Four Corners. Add in the fabulous Native American Indian treasures and you could spend a lifetime here. We all shout with delight during trips Mesa Verde, Arches, Bears Ears, Canyonlands and Moab, but there is nothing quite like the mountains.
Mesa Verde, outside of Cortez, CO
A few days earlier in the week, I had spent a little too much time for my wallet at Don Woodard's Trading Post in Cortez, CO. When it came time to pay the bill, I was $600 short. I urged Don to give me a few days to pay the IOU. He accepted a "TREK CHECK" with my signature as collateral (sign of the times).
On the way to the campsite, where we set up tents that night, we were stopped by a herd of cattle crossing the road. At the rear of the herd was a woman on horseback. She had fringed work gloves, a crop in her hand, worn jeans, a chambray colored shirt, a red scarf, cowboy hat and black horn-rimmed glasses. She looked to be one tough cookie. We waved and she nodded fingers at her hat in reply. Several things flashed in my mind as I saw her. One thought was of our counselor, Alberto Cacopardo.
Alberto, our "Italian stallion," had told us the story of a small boy goat-herder he knew in the mountains of Pakistan, who worked for daily food and one goat calf as pay for the season. The boy was full of life. Walking in the high mountain passes for months, he only had a cotton shirt and shorts for clothing. He had no shoes. He formed the human element of the wilderness as we knew it, putting the word wild with its right emphasis. The boy is close to his primal roots; he survived with his wits. Can our campers also escape from civilization for simpler, more rugged times, and be as full of life? That is what the Trek is all about.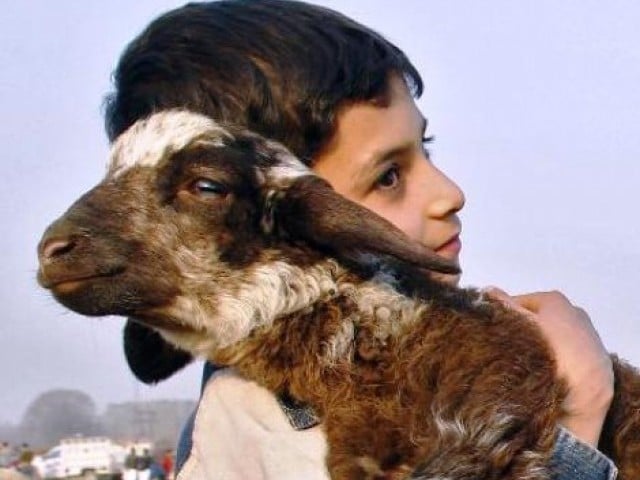 I secured the cash the next day and drove from our campsite at Joe Moore's Reservoir to Cortez and made good on the check to Don at Woodard's Trading Post. Feeling flush, Dan and I actually spent another $300 on stationary, jewelry and a pair of Kiabab buckskin moccasins. On Don Woodard's recommendation, we eat at Millwood Junction that night, just outside of Mancos, CO.
Dan Steiner and I had a great night off. We enjoyed the meal thoroughly. After days-on-end of chicken, canned vegetables, hotdogs and baked beans, ground beef and mashed potatoes, anything would taste great. The salads and steaks were exceptional, as were the peppers, olives, nuts, onions, peas, radishes, cucumbers, cherry tomatoes, bean sprouts … you get the idea.
Millwood Junction Restaurant, Cortez, CO
Dan and I chatted about food, camp, kids, school (the Playboy controversy this year included the Ivy League), and a few other topics, but mostly we relaxed and enjoyed being in exclusively-adult company and apart from trekkers. The job gets intense and intrusive from time to time and the night-off relief is sorely needed to "cure what ales you." (Pun intended.)
Warner Lake Campground, Utah
The next day we drove the short distance to Warner Lake, Utah, which all by itself is beautiful; however, this trip it was much too crowded for real enjoyment. At our campsite we were surrounded on all sides by a full-throated group of about 100 Mormon teen-aged girls. They can scream and rant and rave about as loudly and as long as any group I've ever heard, rock concerts included. The differences were the pitch and the shrill — their voices pierced eardrums like tooth-picks popping in ripe red tomatoes: IT HURT! and felt like the Beatles were performing nearby.
The next morning we ate a cold breakfast and tried for an early start, before the neighbors awoke. We packed lunches, supplies, compasses and canteens. We headed out map-less and set our courses by dead-reckoning.
With me on the ascent to Burro Pass were Ben Peck, Ben "Ruggles" Rhodes, Mike Cacioppo, Eliot Poynter, Tim Shanley and Spencer Carlson. It is a great crew from all over: Ohio, Rhode Island, California, Illinois, Indiana, Maryland and Connecticut, so lots of the country is represented in the group.
The first part of our particular climb was so colorful. The blue sky accented the green of the alpine slopes and late season flowers were abundant. The hills were covered with yellow cinqfoil, composites, Queen Anne's lace, larkspur, columbine, bluebell, yellow and red Indian paintbrush, mountain gentian and lots of grasses. Trees? Lots of Douglas firs, Englemann and blue spruce, aspen, common juniper, scrub oaks, the list goes on and on. The forest's understory was thick with mushrooms, pungent odors and insects. The bugs were intense, which is why the swallows were so happy. The snow was still visible below many of the taller tree stands.  And the bugs were everywhere: bees, flies mosquitoes and ants. It was not until we got above timberline that the bugs decreased.
This short distance away from the mountains and away from the trees, the views from the pass were great: behind us were the Colorado Plateau and the Colorado River; in front of us were Mt. Peale, Mt. Mellenthin and Mt. Tukuhnikivatz; to the north of us was Grand Junction. In all it gave us 360 degrees of extraordinary vistas.
On the ascent up the steepest slopes of Mt. Peale, we all pushed our heart beats up to about 160 beats/min, so we worked some lung and leg power to get to the top. Plus the terrain was steep, so we had to do switchbacks in certain places to keep from falling over. All of the campers made it to the top in good time. We wanted to head down shortly after lunch to avoid any afternoon storms. Today we were lucky and it stayed crystal clear all day.
Swallows were whizzing by our heads at the rate of about 100 mi/hr (rough estimate) and all we could see was the white butt-patch of the violet-green birds as they zoomed past. The real surprise was the lingering snow slouching in the crevasses near the top of the mountain peaks. If we only had some cool aid packets we could have made some tasty slushies. Oh well, we settled for liverwurst sandwiches, apples, cookies and cold water — the snow cooling our canteens did have its advantages after all.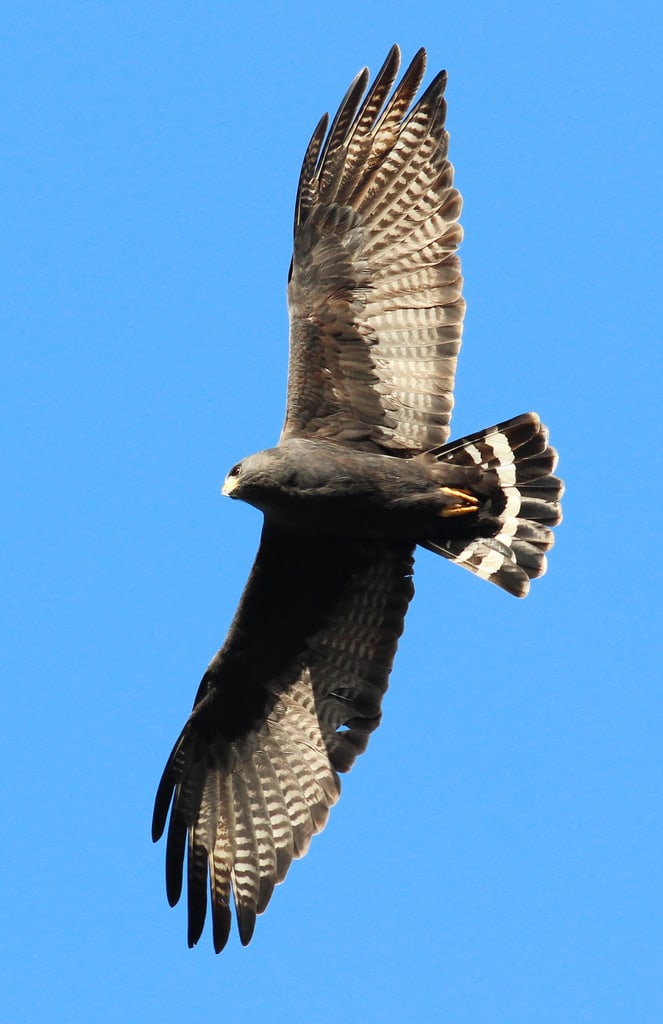 Spencer Carlson's and my binoculars afforded our group a view in the distance of people climbing Mt. Mellenthin. Besides the swallows we saw golden eagles, turkey vultures and perhaps a zone-tailed hawk, each gliding effortlessly. One camper said he distinctly spotted that tell-tale stripe on the hawk's tail.
It was a good hike for us and we were hungry and thirsty when we returned to camp. The other groups had some good hikes to report, so we made it fine without the topographical maps after all. Mike Nathan had made us a fabulous shepherds pie with fresh mushrooms for dinner and some cherry cobbler in the dutch oven for dessert, so we were pumped.
It was even better that the Mormon crowd had left. Finally a good night sleep!