QUESTION[1]: What are the PRIMARY COLORS? Red – Yellow – Blue and What do they mean?
The Meaning of Color – Red
The color red is a positive color, or so says the American Heart Association. Red is an energetic color and it is used to represent the strongest and most energetic emotions – love, lust, passion, anger, excitement and others. Red as an energetic color also energizes us as human beings. It motivates us to take action. It is the color of physical movement and therefore awakens our physical life force. It also stimulates human sexuality and is used in flowers, hearts, cards, erotica and makeup (lipstick). Red lipstick simulates blood flow to the lips caused by arousal and is one of the most popular colors in lipstick. It is also high on the list of favorite colors.
This color is a warm and positive color associated with our most physical needs and our will to survive. It exudes a strong and powerful masculine energy.
Red is energizing. It excites the emotions and motivates us to take action.  It signifies a pioneering spirit and leadership qualities, promoting ambition and determination.
Being the color of physical movement, the color red awakens our physical life force. It is the color of sexuality and can stimulate deeper and more intimate passions in us, such as love on the positive side or revenge and anger on the negative. It is often used to express love, as in Valentine's Day, however it relates more to sexuality and lust, rather than love – love is expressed with pink.
At its most positive it can create life with its sexual energy, or use its negative expression of anger and aggression to fuel war and destruction.
The color red can stimulate the appetite, often being used in restaurants for this purpose. It also increases craving for food and other stimuli. Being surrounded by too much of the color red can cause us to become irritated, agitated and ultimately angry. Too little and we become cautious, manipulative and fearful.
In Eastern cultures such as China red is the color for good luck. Although times are changing and many Chinese brides now wear white, it is traditionally the color for weddings. In Indian culture it symbolizes purity and is often used in their wedding gowns.
Color Red
The Meaning of Color – Yellow
Yellow has an interesting split personality of meanings. In the positive, yellow is happy, optimistic, sunny and warm. It is the color of lemons and bananas. It is a loud and bright color that screams, "Look at me!" On the other hand, yellow can represent cowardice, which is where people get the expression of calling someone who is scared, a yellow-belly. People with yellow skin are generally sick (jaundice). Still, yellow is a favorite among kids and happy adults alike for its wonderful, warm hue.
This color relates to acquired knowledge. It is the color which resonates with the left or logic side of the brain stimulating our mental faculties and creating mental agility and perception.
Being the lightest hue of the spectrum, the color psychology of yellow is uplifting and illuminating, offering hope, happiness, cheerfulness and fun. In the meaning of colors, yellow inspires original thought and inquisitiveness.
Yellow is creative from a mental aspect, the color of new ideas, helping us to find new ways of doing things. It is the practical thinker, not the dreamer.
Yellow is the best color to create enthusiasm for life and can awaken greater confidence and optimism. The color yellow loves a challenge, particularly a mental challenge.
Within the meaning of colors, yellow is the great communicator and loves to talk. Yellow is the color of the networker and the journalist, all working and communicating on a mental level. Yellow is the scientist, constantly analyzing, looking at both sides before making a decision; methodical and decisive. Yellow is the entertainer, the comic, the clown.
Yellow helps with decision making as it relates to clarity of thought and ideas, although it can often be impulsive. Yellow helps us focus, study and recall information, useful during exam time.
Yellow has a tendency to make you more mentally analytical and critical – this includes being self critical as well as critical of others. Yellow is non-emotional, coming from the head rather than the heart. Yellow depends on itself, preferring to not get emotionally involved. Yellow is related to the ego and our sense of self worth, to how we feel about ourselves and how we are perceived by others.
Yellow is the most highly visible of all colors which is why it is used for pedestrian crossings. Take note of the crossings which are marked in white – they are less easy to see than those marked yellow, particularly on wet and cloudy days.
If you are going through a lot of change in your life you may find you can't tolerate the color yellow very well – this will usually pass. It just means that you are having trouble coping with all the changes at the moment and yellow vibrates too fast for you, making you feel stressed. Introduce green or a soft orange into your life for a while to balance and restore your energies. Many older people don't respond well to large amounts of yellow because it vibrates too fast for them.
Color Yellow
The Meaning of Color – Blue
Blue is a distinguished color. It represents trust, dignity, intelligence, authority, cleanliness, and understanding. Blue is one of top favorite colors of people around the world. Blue is a fixture in business attire. Blue is also a color representing the sky, and thus holiness, spirituality, and serenity. Blue suppresses appetite, because naturally, there are not a lot of foods in nature that are blue. Blue in the negative sense can be associated with sadness. We've all had the blues! The blues also became a popular music genre, born out of the sadness of the artist. Blue is calming, like water.
This color is one of trust, honesty and loyalty. It is sincere, reserved and quiet, and doesn't like to make a fuss or draw attention. It hates confrontation, and likes to do things in its own way.
From a color psychology perspective, blue is reliable and responsible. This color exhibits an inner security and confidence. This is a color that seeks peace and tranquility above everything else, promoting both physical and mental relaxation.
It reduces stress, creating a sense of calmness, relaxation and order – we certainly feel a sense of calm if we lie on our backs and look into a bright blue cloudless sky. It slows the metabolism. The paler the blue the more freedom we feel. In the meaning of colors, blue relates to one-to-one communication, especially communication using the voice – speaking the truth through verbal self-expression – it is the teacher, the public speaker.
The color blue is idealistic, enhancing self-expression and our ability to communicate our needs and wants. It inspires higher ideals. Blue's wisdom comes from its higher level of intelligence, a spiritual perspective.
Blue is the color of the spirit, devotion and religious study. It enhances contemplation and prayer. On the other hand, blue's devotion can be to any cause or concept it believes in, including devotion to family or work.
Blue is the helper, the rescuer, the friend in need. It's success is defined by the quality and quantity of its relationships. It is a giver, not a taker. It likes to build strong trusting relationships and becomes deeply hurt if that trust is betrayed.
Blue is conservative and predictable, a safe and non-threatening color, and the most universally liked color of all, probably because it is safe and non-threatening. At the same time blue is persistent and determined to succeed in whichever endeavors it pursues.
Change is difficult for blue. It is inflexible and when faced with a new or different idea, it considers it, analyzes it, thinks it over slowly and then tries to make it fit its own acceptable version of reality. Blue is nostalgic. It is a color that lives in the past, relating everything in the present and the future to experiences in the past.
Color Blue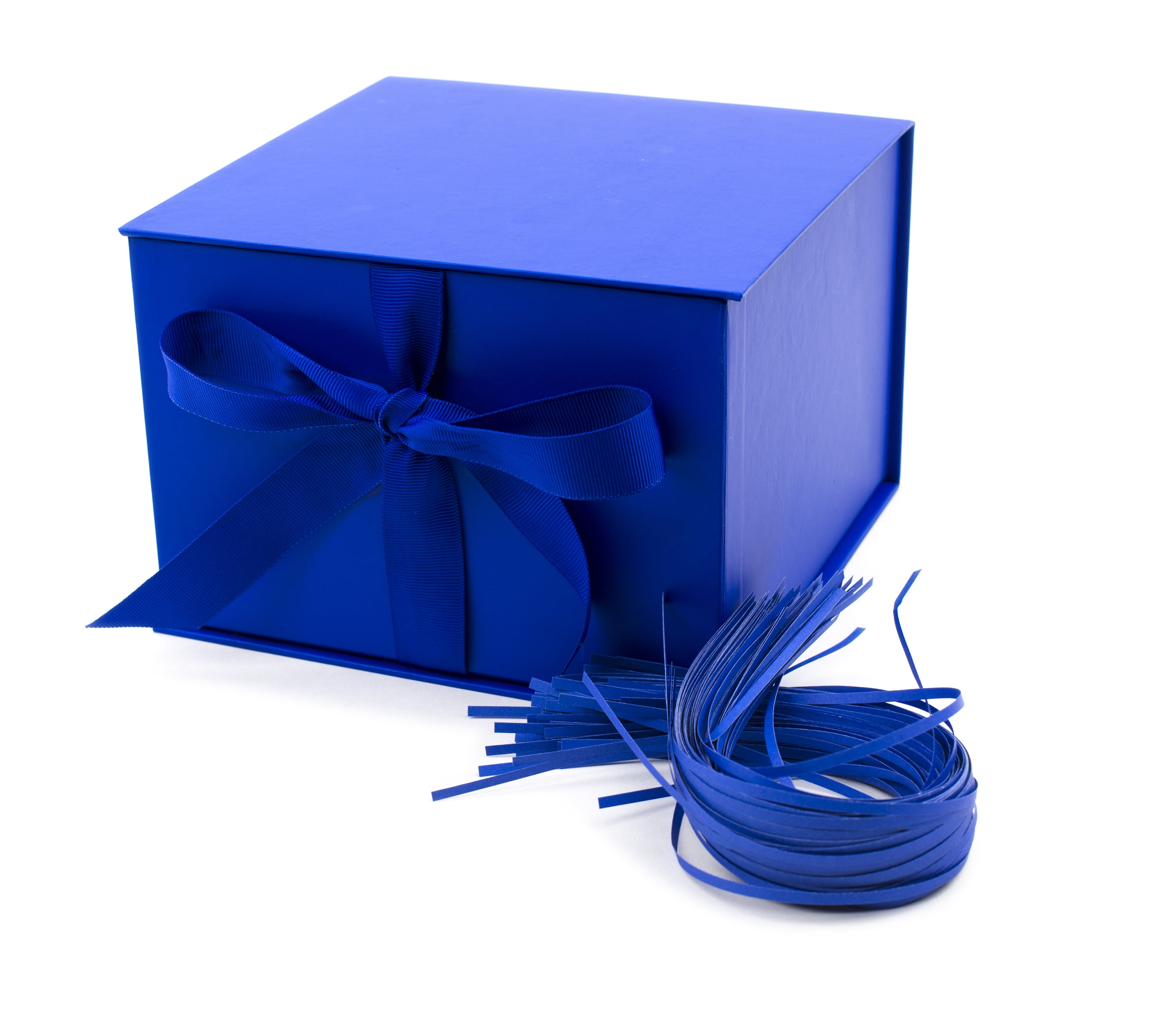 QUESTION[2]: What are the ANALOGOUS COLORS? Orange – Purple – Green
Orange – Mix Red and Yellow
The Meaning of Color – Orange
The color orange radiates warmth and happiness, combining the physical energy and stimulation of red with the cheerfulness of yellow. Orange relates to 'gut reaction' or our gut instincts, as opposed to the physical reaction of red or the mental reaction of yellow.
Orange offers emotional strength in difficult times. It helps us to bounce back from disappointments and despair, assisting in recovery from grief.
The color psychology of orange is optimistic and uplifting, rejuvenating our spirit. In fact orange is so optimistic and uplifting that we should all find ways to use it in our everyday life, even if it is just an orange colored pen that we use. Orange brings spontaneity and a positive outlook on life and is a great color to use during tough economic times, keeping us motivated and helping us to look on the bright side of life.
With its enthusiasm for life, the color orange relates to adventure and risk-taking, inspiring physical confidence, competition and independence. Those inspired by orange are always on the go! The color orange relates to social communication, stimulating two way conversations. A warm and inviting color, it is both physically and mentally stimulating, so it gets people thinking and talking!
At the same time, orange is also stimulating to the appetite. If you love having people around the kitchen table, orange will keep them talking and eating for a long time. Many restaurants use pastel versions of orange, such as apricot or peach or deeper versions such as terracotta, for their décor as they are more subtle than red, yet still increase the appetite and promote conversation and social interaction, which in turn encourages patrons to have a good time and to eat and drink more.
Orange aids in the assimilation of new ideas and frees the spirit of its limitations, giving us the freedom to be ourselves. At the same time it encourages self-respect and respect of others.
Orange is probably the most rejected and under-used color of our time. However, young people do respond well to it as it has a degree of youthful impulsiveness to it.
If your favorite color is orange, it will reflect in your personality!

Color Orange
Purple – Mix Red and Blue
The Meaning of Color – Purple
This color relates to the imagination and spirituality. It stimulates the imagination and inspires high ideals. It is an introspective color, allowing us to get in touch with our deeper thoughts. The difference between violet and purple is that violet appears in the visible light spectrum, or rainbow, whereas purple is simply a mix of red and blue. Violet has the highest vibration in the visible spectrum.
While the violet is not quite as intense as purple, its essence is similar. Generally the names are interchangeable and the meaning of the colors is similar. Both contain the energy and strength of red with the spirituality and integrity of blue. This is the union of body and soul creating a balance between our physical and our spiritual energies.
Purple or violet assists those who seek the meaning of life and spiritual fulfillment – it expands our awareness, connecting us to a higher consciousness. For this reason it is associated with transformation of the soul and the philosophers of the world are often attracted to it.
In the meaning of colors, purple and violet represent the future, the imagination and dreams, while spiritually calming the emotions. They inspire and enhance psychic ability and spiritual enlightenment, while, at the same time, keeping us grounded.
From a color psychology perspective, purple and violet promote harmony of the mind and the emotions, contributing to mental balance and stability, peace of mind, a link between the spiritual and the physical worlds, between thought and activity. Violet and purple support the practice of meditation.
The color violet inspires unconditional and selfless love, devoid of ego, encouraging sensitivity and compassion. Violet can be sensitive to all the different forms of pollution in the world today, whether it be air pollution, noise pollution, visual pollution or the pollution in our food chain. This sensitivity makes violet susceptible to illness and allergies, vulnerable to its everyday surroundings. Violet encourages creative pursuits and seeks inspiration and originality through its creative endeavors. It likes to be unique, individual and independent, not one of the crowd. Artists, musicians, writers, poets and psychics are all inspired by violet and its magic and mystery.
Violet is the color of the humanitarian, using its better judgment to do good for others. Combining wisdom and power with sensitivity and humility, violet can achieve a lot for those less fortunate.
The color purple is specifically associated with royalty and the nobility, creating an impression of luxury, wealth and extravagance. Purple has power. It has a richness and quality to it that demands respect. Purple is ambitious and self-assured, the leader.
Too much of the color purple can promote or aggravate depression in some. It is one color that should be used extremely carefully and in small amounts by those who are vulnerable to these depressed states. Color Purple
Green – Mix Blue and Yellow
The Meaning of Color – Green
This is the color of balance and harmony. From a color psychology perspective, it is the great balancer of the heart and the emotions, creating equilibrium between the head and the heart.
From a meaning of colors perspective, green is also the color of growth, the color of spring, of renewal and rebirth. It renews and restores depleted energy. It is the sanctuary away from the stresses of modern living, restoring us back to a sense of well being. This is why there is so much of this relaxing color on the earth, and why we need to keep it that way. Green is an emotionally positive color, giving us the ability to love and nurture ourselves and others unconditionally. A natural peacemaker, it must avoid the tendency to become a martyr.
It loves to observe, and therefore relates to the counselor, the good listener, the social worker. It loves to contribute to society. It is the charity worker, the good parent and the helpful neighbor. Being a combination of yellow and blue, green encompasses the mental clarity and optimism of yellow with the emotional calm and insight of blue, inspiring hope and a generosity of spirit not available from other colors.
This is a color that has a strong sense of right or wrong, inviting good judgment. It sees both sides of the equation, weighs them up, and then usually takes the moral stand in making appropriate decisions. On the negative side, it can be judgmental and over-cautious.
Green promotes a love of nature, and a love of family, friends, pets and the home. It is the color of the garden lover, the home lover and the good host.
This color relates to stability and endurance, giving us persistence and the strength to cope with adversity. Green is the color of prosperity and abundance, of finance and material wealth. It relates to the business world, to real estate and property. Prosperity gives a feeling of safety to green.
On the negative, the color green can be possessive and materialistic, with a need to own people and things.
Color Green
COLORS [3] The Meaning of Color – Black & White
White is color at its most complete and pure: the color of perfection. The psychological meaning of white is purity, innocence, wholeness and completion.
In color psychology white is the color of new beginnings, of wiping the slate clean to begin again. A white board. It is the blank canvas waiting to be written upon. While white isn't stimulating to the senses, it opens the way for the creation of anything the mind can conceive.
White contains an equal balance of all the colors of the spectrum, representing both the positive and negative aspects of all colors. Its basic feature is equality, implying fairness and impartiality, neutrality and independence. It is interesting to note that babies come into the world with a perfect balance of white, ready to imprint their lives with all the colors of the spectrum from all their life experiences.
White is totally reflective, awakening openness, growth and creativity. The color white is cleanliness personified, the ultimate in purity! This is why white dresses are traditionally worn by western brides, and the reason why doctors wear white jackets.
White is a color of protection and encouragement, offering a sense of peace and calm, comfort and hope, helping alleviate emotional upsets. It creates a sense of order and efficiency, a great help if you need to de-clutter your life. White offers an inner cleansing and purifying of your thoughts, emotions and, ultimately, your spirit, refreshing and strengthening your entire energy system.
While there are very few negative connotations to white, particularly in western culture, too much white can be cold, isolating and empty. It implies a feeling of sterility, detachment and disinterest, providing little stimulation for the senses. In other cultures white is traditionally related to death and mourning. In these cultures death usually means the end of one life and the beginning of another, moving forward to a new life, so the color psychology meaning of new beginnings still holds.
White may indicate the completion of a cycle in your life – you may find you have a desire for white clothing or white in your surroundings at a time when you are moving in a new direction in your life – for example, planning an overseas trip for the first time, or moving house after a long time in one place, or in seeking a new relationship or a new career direction.
Too much white can cause feelings of isolation and emptiness; it can be too pristine and immaculate, making you feel as though you can't make a move for fear of upsetting it or creating a mess.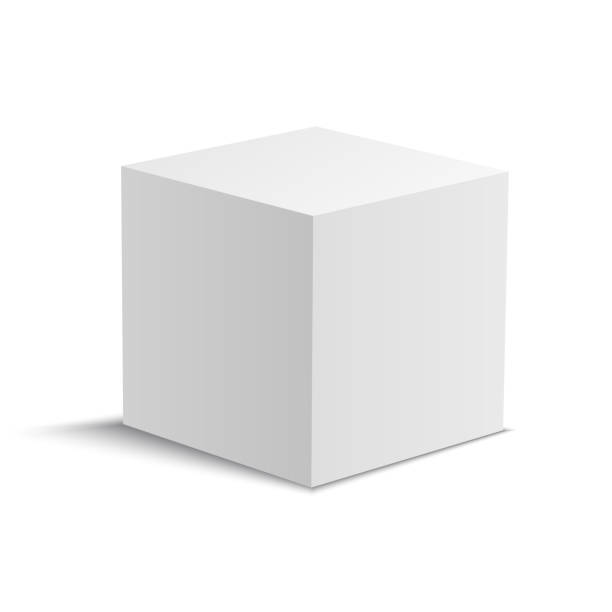 The Meaning of Color – Black
Black relates to the hidden, the secretive and the unknown, and as a result it creates an air of mystery. It keeps things bottled up inside, hidden from the world. In color psychology the color black gives protection from external emotional stress. It creates a barrier between itself and the outside world, providing comfort while protecting its emotions and feelings, and hiding its vulnerabilities, insecurities and lack of self confidence.
Black is the absorption of all color and the absence of light. Black hides, while white brings to light. What black covers, white uncovers.
We all use black at various times to hide from the world around us in one way or another. Some of us use it to hide our weight; others among us use it to hide our feelings, our fears or our insecurities.
In color psychology, black means power and control, hanging on to information and things rather than giving out to others. Black is intimidating, unfriendly and unapproachable because of the power it exudes. It can prevent two-way communication because of its intimidation. The salesman wearing all black will make a lot of sales, but no friends! It radiates authority, but creates fear in the process.
Black implies self-control and discipline, independence and a strong will, and giving an impression of authority and power. Black absorbs negative energy. It is useful to carry something black with you to protect you from harm and negativity when traveling or when going about your usual daily activities outside your home.
People who like black may be conventional, conservative and serious, or they may think of themselves as being sophisticated or very dignified. The color black is often seen as a color of sophistication, as in 'the little black dress', or 'the black tie event'.
Affluent and success orientated women often choose black as it can give an impression of elegance, sophistication and confidence. Black is often associated with sexiness and seduction, as in the temptress in sexy black lingerie creating an air of mystery and intrigue. It can also imply submission to another, similar to the priest wearing black robes in submission to God.
Black is the end, but the end always implies a new beginning. When the light appears, black becomes white, the color of new beginnings. Teenagers, for example, often have a psychological need to wear black during the stage of transition from the innocence of childhood to the sophistication of adulthood. It signifies the ending of one part of their life and the beginning of another, allowing them to hide from the world while they discover their own unique identity. It is important they go through this stage but a worry when it continues on into adult years if they continue to wear black to the exclusion of other colors.
Too much black can cause depression and mood swings and create a negative environment. Combined with white only, it can create an argumentative atmosphere. It is best to use some color with black to lighten and brighten its energy. The Power of Light's Different Wavelengths
The psychology of color is only part of the power of these wavelengths of color as they pass over our faces and over our bodies. The onset of "color therapy" and the impact that those wavelengths have on our psyche and being are both ancient and new age. The use of color to help improve moods is well known in advertising, and we are entering an era where the health of the patient may well be defined by the sources and types of visible and invisible light they each receive during the day and at night.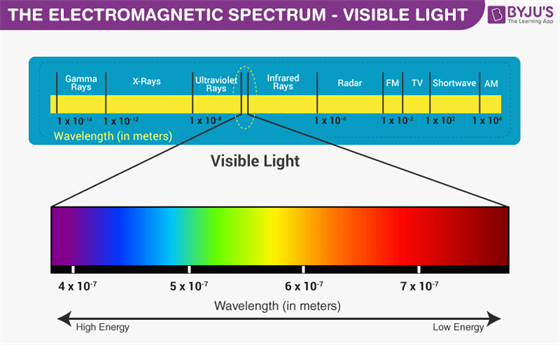 YOUTUBE worth watching:
https://www.youtube.com/watch?v=nX0DHd5QNS8&list=PLvzOwE5lWqhQg36uOEhCSeVDgaUzp0C3S#t=54
Color Wheel
QUESTION: What are the COMPLEMENTARY COLORS?
(Hint: across from one another on the color wheel.)
Other links to elements of color and the psychology of them in marketing:
Hue and Saturation:
Video showing changes in hue, saturation, contrast, etc:
Video about hue, tints, tone, shade (ON BLUE using white and black):
Rembrandt:
Attachments area
Colour Theory: Hue and Saturation
How to change the video color(Adjust video Hue, Saturation, Brightness, Contrast).
Rembrandt – The Night Watch (1642)
Maslow's Hierarchy of Needs:
============================================================================
Footnotes:
[1] http://www.empower-yourself-with-color-psychology.com/
[2] https://www.empower-yourself-with-color-psychology.com/color-black.html
[3] https://www.empower-yourself-with-color-psychology.com/color-white.html